How do you prepare to meet someone from a dating site?
You have already written to the other person for a certain period of time and you now roughly know how the other person reacts to certain things. The humor they like and which things they react cautiously to.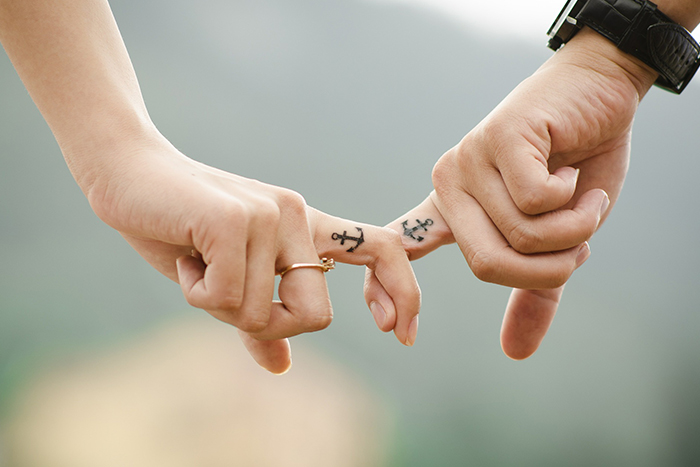 The preparation; Before you set off, you should prepare in the best possible way. The least recommended way to do this is to go for a coffee somewhere quickly after work, because the clothes you wear then, even if you have an office job, are on your body for around ten hours. You should shower beforehand, shave if need be, and apply perfume and/or deodorant. Through the conversations with your date and the exchange of images, you also roughly know which style the other person prefers, which you should try to adapt to in order not to make the other look overdressed or even worse, underdressed. Even if sex was ruled out in the conversations before, you should prefer the newer ones when choosing underwear and stockings, because you do not know where the meeting can end and nothing is more embarrassing than worn out underwear!
The right place: It is certainly romantic when you present a candlelight dinner somewhere. Or maybe go for a coffee somewhere, the disadvantage is that you are never really alone in a restaurant, so it might be a good idea to take a few steps together beforehand so that you can watch each other out of the corner of your eye. It is a good icebreaker.
The first moments: Before you set off, you probably had the meeting confirmed again. Now you turn the corner to the meeting point and see them standing there. You certainly have the euphoria of your conversations in your chest, but pay attention to the signals you get sent, what the first touch is about, the spectrum here really cannot be determined. It goes from handshakes to maybe wild kisses, but as I said, do not overpower them.
The meeting: It is your first meeting, so it can be that she is still a little cautious, so do not stare at her constantly but give her the opportunity to examine you from time to time. Look for regular but not permanent eye contact. The most important thing is do not pretend, just show yourself from your best side, be polite and courteous. When you have found a good rapport with each other, the outcome of the evening is completely open, just don't be one thing, no matter what was written, don't be too pushy, she will let you know if she wants more on the first evening. In the worst case, whether it was the only date. If this has not yet happened, suggest swapping cell phone numbers.
After the meeting: If you are still interested, show her that you are still interested. But do not overdo it. She will soon let you know if there will be a common path.